1 min read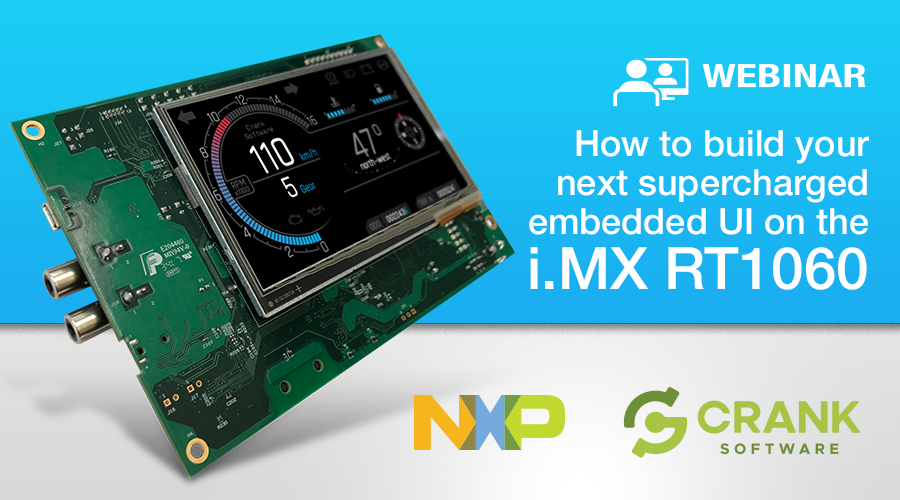 NXP and Crank Software are teaming up again for the second webinar in our 2-part series on embedded UI development for the industry's first crossover processor series - the i.MX RT Series.
How to build your next supercharged embedded UI on the i.MX RT1060 (live demo)
Thursday, May 23
11:00 AM - 12:00 PM EDT
Hosted by NXP and Crank Software
Register

here
Crank's upcoming release (ssssh!!) features Storyboard Lite, which has been designed specifically to support the convergence of low-power applications processors and high-performance microcontrollers, such as the RT Series. A memory footprint reduced version of Storyboard, Storyboard Lite enables the creation of highly responsive GUIs on resource-constrained (memory and flash limited) embedded target hardware platforms.
If you're looking to embrace growing consumer demand for enhanced user experience in smart, yet secure high-performance products, and support next generation IoT applications, then this webinar demonstration should definitely be on your calendar!
Continue Reading