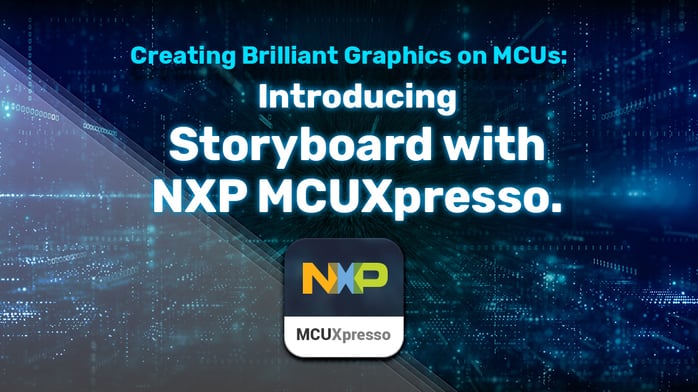 In this webinar
Crank and NXP have joined forces to offer Crank Storyboard as part of the MCUXpresso SDK. It's now easier and faster than ever to include a smartphone-inspired UI in your i.MX RT Series-based application.

With these solutions being scalable yet affordable, you no longer have to compromise on a modern UI design.

*The MCUXpresso SDK brings open source drivers, middleware, and reference example applications together to speed up your development process.



Key takeaways
Learn about the NXP MCUXpresso SDK and how you can benefit from it.
See what sets i.MX RT Series devices apart from other processors on the market.
Find out how Crank Software's Storyboard differs from traditional UI development tools and can help you embrace product iteration and project scalability.
Learn about how you can benefit from the Crank Software and NXP partnership.

The experts
We sat down with NXP team member: Shelby Unger, Systems & Architecture Engineer; and Crank team members: Nik Schultz, Field Application Engineer, and Scott Snider, Product Marketing Manager, to discuss what's coming up in the embedded space and how we're working together to change the game in embedded UI products.