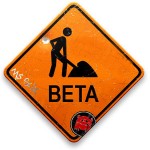 Hello Everyone,
Things have been movin and shakin here at Crank Headquarters over the last couple of months. What's going down at HQ you might ask? Well Crank Storyboard Suite v1.3 is taking shape and we are very excited of the new and updated features that are going into this lovely piece of software. What new features are going into SB v1.3 you might ask? (Wow, we have a great crowd today with lots of great questions ;) ) Let me give you the low down ...
OpenGL ES 2.0 - You can look forward to effects such as spotlights, reflections, 3D screen transitions, and coverflow like behaviour.
Templates - Save a control with associated actions for reuse later in your project.
Performance Info - Gather info during the final test / release cycle to fine tune performance on resource constrained devices.
Resource Cleanup - Scrub your application of unneeded font and image assets.
GoTo Functionality- Type in a layer, control, function etc. name to get a list of where that name is referenced in your entire application.
Updated Collaboration - Added further enhancements to better facilitate Git workflows.
Updated PSD Import - New ability to import multiple PSD files to a single GDE file.
So with all that said, Storyboard Suite v1.3 is not fully polished but is in a stable state to share with everyone as a Beta. If anyone is interested in living on the wild side and helping us shape Storyboard Suite v1.3 into an even more exciting development environment, click here.
You will be directed to our regular eval page and once filled in, and progress to the download page, you will see an option of downloading the Released v1.2 or Beta v1.3 version of Storyboard. Please post any SB v1.3 Beta related issues to the Beta forum located here.
-JamieV