Cars driving by themselves. In-car gaming and entertainment while avoiding distraction. Voice recognition to allow us to have conversations with our cars about route navigation and weather. Mobile device integration with car systems.
Automotive UI Development by Crank using Storyboard Suite
All of this and more was discussed at Car HMi Concepts & Systems in Berlin, and with user interface (UI) design being a major theme through all of the topics at the show, Crank will was there to take part in the conversation. Crank Storyboard Suite has been the UI tool of choice behind many automotive projects, and we continue to innovate our tools and services in support of building rich HMIs for automotive.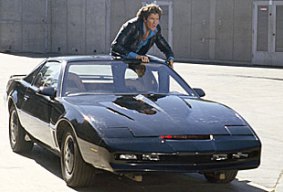 Our booth included demos of automotive applications built with Storyboard Suite. We didn't bringing canned, prerecorded demos of Storyboard, however, we showed how intuitive and fast it is to take existing designs from Photoshop, import them into Storyboard, and turn them into functioning application prototypes on a target device.