It was a busy week this week in Crank-land. We've been pounding away enhancing and further developing Storyboard (M1 milestone successfull ... CHECK!) all the while we're working with customers that are getting ready to deploy the Storyboard Embedded Engine into their products.
In any case, I was lost in thought trying to figure out how to get Eclipse and GEF in particular to do my bidding when all of a sudden there is a knock on the door and a package from QNX arrives for me. Ripping it open, I see that QNX has seemingly read my state of mind, and made up a t-shirt for me:
This is a nice touch from QNX. As a whole the Crank developers are pretty actively engaged in a lot of different open source projects, ranging from Eclipse to WebKit, and it is nice to get a small thank-you for the time that we invest helping other developers spreading our QNX development expertise, be it on Foundry27 or forums such as OpenQNX.
Cool shirts ... just the thing I need to get back to Crank'in out code: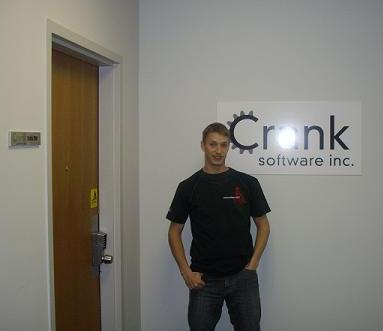 Thomas