It's nearly mid-May which means a couple of things:
Spring has FINALLY hit (Go Canada!) so we are starting to thaw.
It's time to load up our GUI demos and hit the road (airports) for some of our favourite embedded industry shows!
First stop - Automotive Cockpit HMI USA 2015, May 19-21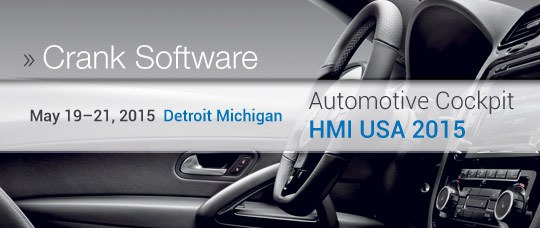 We love automotive technology. And we love making it look better and more user-friendly. Visit Crank Software at the Automotive Cockpit HMI USA 2015 show next week to check out some demos of automotive HMIs we've built with Storyboard . Of course, you'll be able to touch and interact with the automotive demos so that you can experience first-hand the beauty and user-focused refinements that can be created with a GUI design tool that keeps graphic designers involved throughout the entire development cycle.
For some other examples of HMI applications designed with Storyboard Suite, check out the QNX Bentley Concept Car and the Mississippi State University EcoCAR.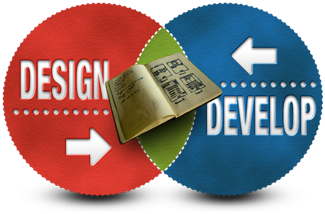 We will also be showcasing the latest features and enhancements in Storyboard, and providing quick demos to highlight some key features that make designing GUIs for automotive fast and painless, without sacrificing quality or function. Here are a couple of examples of demos you might want to catch:
Photoshop Import - There's no faster way to kickstart GUI design in Storyboard Suite than starting with your existing artwork. Also, here are some PSD to Storyboard tips!
Animation Timeline - The Animation Timeline helps you quickly create the perfect UI by providing a quick and visual editing environment for creating GUI animations
Photoshop Re-import - Design change is inevitable, so we developed a way to easily update artwork--without causing design churn and throwaway code
This is just the tip of the iceberg, so if you are at the show make sure you come find us because we are super friendly Canadians and we love talking to industry folks. If you aren't going to the show, you can always download the 30-day trial and try your hand at making awesome GUIs.