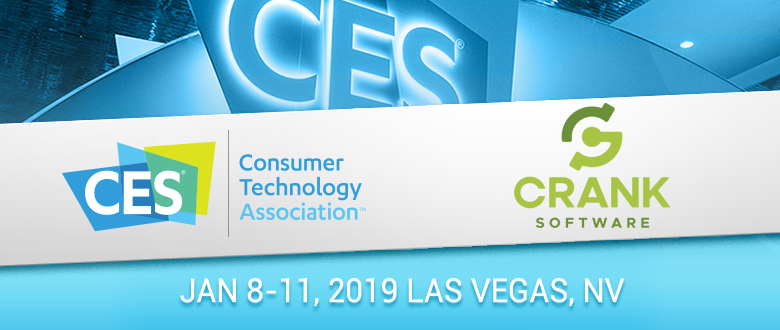 With the holiday season now in our rearview mirror, it's time for what many technology lovers consider the most wonderful time of the year. That's right, it's time to get your geek on at CES, the Consumer Electronics Show, in Vegas! And speaking of geeks, we are sending a couple of Crank's finest.
Brian and Jason will be getting their steps in on the Vegas strip, checking out the latest trends in consumer electronics at the show. CES provides a great opportunity to see where technology is heading and helps us stay in lockstep when we are developing Storyboard features and building new embedded applications. If you are planning to be at the show and want to connect with us, send us an email. We are stereotypical friendly Canadians and would be happy to show you demos of GUIs built with Storyboard, our embedded GUI design tool, and give you a sneak peek at features we've been working on for our upcoming release.
Embedded GUI Development for the kitchen of tomorrow
We will be showing off kitchen appliance GUI demos at FoodTech Live @ CES, the first food tech event at CES. If you are lucky enough to be attending this premiere event, make sure you stop by and say HI. We will be demoing this Storyboard-built multimodal smart oven demo that incorporates voice as an input. Snips voice technology runs completely on-device which keeps data private and allows for offline functionality.
This Snips voice-activated demo ties into a panel discussion "Exploring Voice and AI-Powered Interfaces For The Kitchen" that Jason Clarke, Crank co-founder, participated in at the recent Smart Kitchen Summit. Jason also had the opportunity to have a chat with the fine folks at The Spoon during the summit, to discuss innovation in smart kitchen appliances and the future of embedded HMI.
See you in Vegas!