Crank Software will be at Embedded World Germany next week from February 26 - 28. We had so many interested attendees stop by the booth last year, that we quickly ran out of room during peak times. This year we have kicked it up a notch and now have a larger, stand-alone booth to both accommodate more prospects and to allow more room to showcase Storyboard Suite on multiple target platforms. We are extremely excited with the graphics that our Graphic Designer, a.k.a Fancy Dan, put together and can't wait to see the booth first hand. Stay tuned for some blog posts and pics live from the show floor next week.
As many of you already know we released Storyboard Suite 3.0 in early January which included a number of new and updated features including a new Animation Timeline, Image Optimization, Internationalization, Custom Shaders, and iOS Support. Many of these features were demonstrated when QNX used Storyboard Suite as the UI technology to power the center console of their QNX CAR 2 platform at CES this year.
We will be demoing a QNX CAR 2 platform at Embedded World with Storyboard Suite powering not only the console but the cluster as well.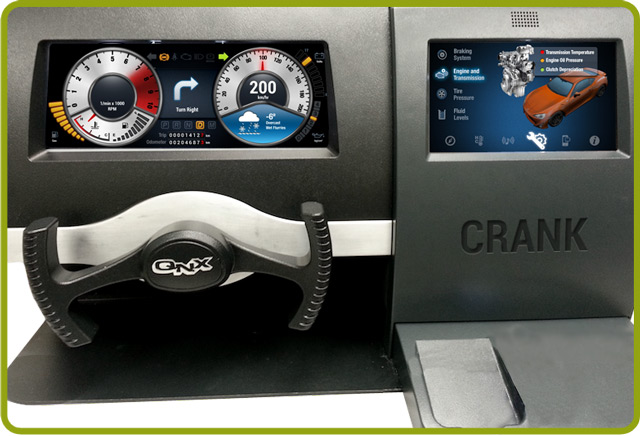 A number of Storyboard Suite features will also be demonstrated on the following target platforms at the show:
Texas Instruments AM335x
Freescale i.MX6
SEGGER on a Renesas SH2A
Android and iOS
Atmel SAM9x35
We hope to see some familiar and new faces at our booth this year. If you can't make it to Germany for Embedded World and chat with us there, take a moment and download a 30 day eval and see how Storyboard Suite can be your UI solution.