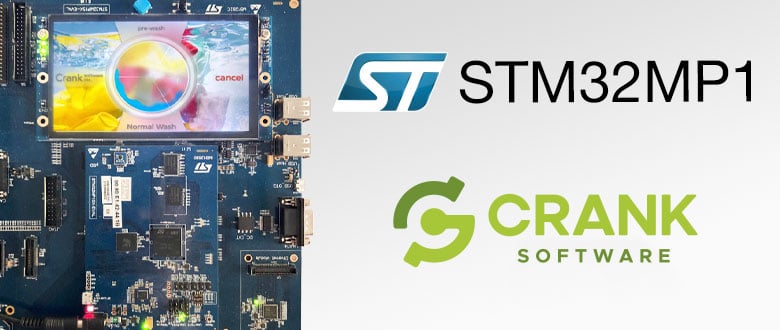 Crank is excited about the recent release of the STM32MP1 microprocessor. The STM32MP1 series aligns with Crank's impressive scalability which gives Storyboard customers the flexibility to create stunning user interfaces for STM32 product lines with Chrom-ART acceleration scaling up to the MP1 series leveraging OpenGL ES rendering. This range of support makes it easier for GUI design and development teams to create innovative applications that scale markets and hardware.
The STM32MP1 platform strengthens ST's solution and aligns with Storyboard's industry-leading scalability. The powerful 3D GPU from Vivante® lets Storyboard users create the rich graphical experiences needed in today's embedded markets.

Brian Edmond, President of Crank Software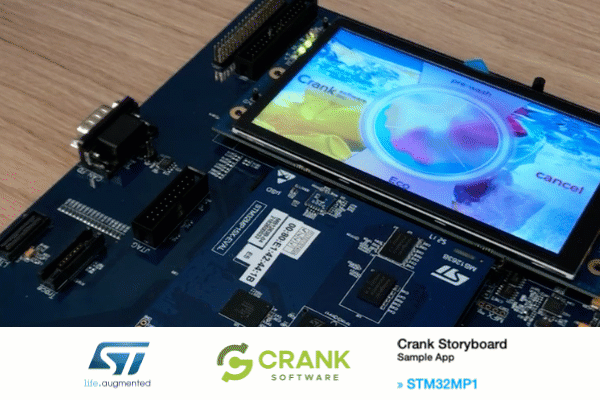 If you are at Embedded World this week, visit the Crank booth (4-459) and the ST booth (4A-138) to see Storyboard demos on the new STM32MP1.
Stay tuned to our demo images page for the latest Storyboard demo images for STM32 series platforms, including the STM32MP1.
As always, we provide a full-featured 30-day evaluation for you to test drive Storyboard.