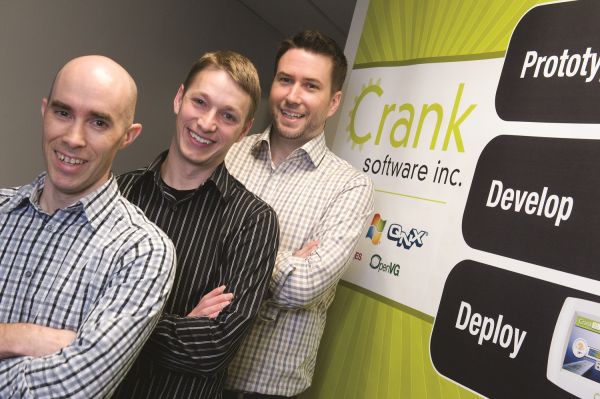 Attendees at this January's CES Conference in Las Vegas, Nev. got to sit in a sexy Bentley convertible outfitted with the latest technology from Ottawa-based QNX Software Systems.
Every time they pushed a button on the centre console, though, they were touching user interface technology developed by Crank Software.
Crank's tool set, Storyboard Suite 3.0, connects to QNX's back-end technology and powers buttons for climate control, telephone access, music and more.
Crank's tool suite simplifies the UI development process, allowing designers to see prototypes and access feedback much faster than traditional UI development.
"As a small company, we're relatively unknown, even in Ottawa," says Brian Edmond, Crank's co-founder and president. "Being in the concept car with QNX was pretty big for us."
The company's appearance in that car was well-timed, as Crank homes in on the automotive industry as a growth market.
"Right now, (the sector) seems to be searching for UI solutions because all the cars are coming out with LCDs and touchscreens," says Mr. Edmond.