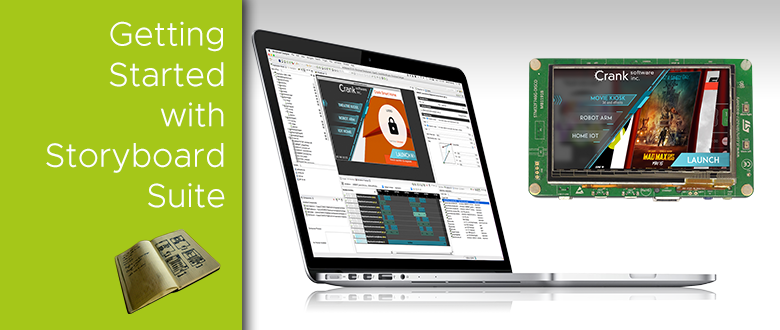 It's the holiday gift that keeps on giving. Storyboard Suite videos!!
Fancy Dan has been working on a new "Getting Started with Storyboard Suite" series of videos and tutorials to help new and existing customers learn more about some of the essential Storyboard features and functionality. We will be adding to this series in the coming months, so subscribe to our YouTube channel to stay in-the-loop.
Import artwork to fast-track embedded UI development
You've already designed your UI in Photoshop? With a few simple steps, you can bring that Photoshop content to life in Storyboard. You'll be able to interact with your UI faster than you can say "Photoshop Import".
Add screens, transitions, and actions to applications
Watch Dan build up his application by adding additional screens and creating transition and flow from one screen to the next.
Bring your UI to life with animations
Let's make this UI move! Next up, Dan adds life and movement to the application with Storyboard's animation features. Animations in Storyboard are simple to create, change, and refine.
Add interaction with trigger events and actions
Let's tie it all together. In this video, Dan goes further into adding interaction and usability by attaching actions and events to the UI controls.
Download our full-featured 30-day FREE trial today so that you can try out what you see in these tutorials.