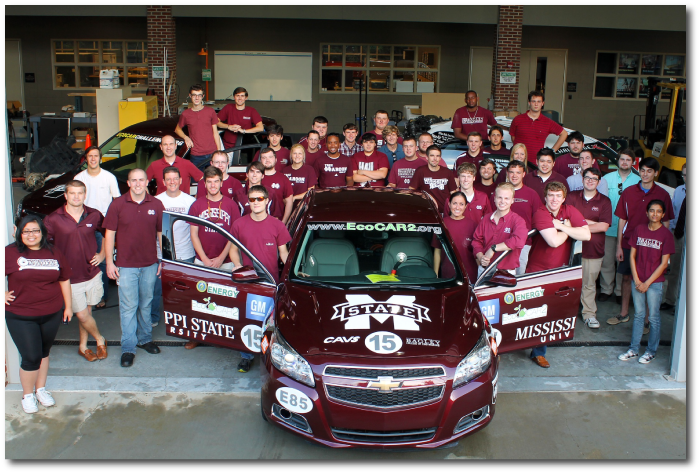 When we learned that Mississippi State University (MSU) was evaluating Storyboard Suite to design and develop a fully integrated center stack in the EcoCAR 2 competition, we were thrilled to support them in such an exciting and innovative project. The EcoCAR series is a Advanced Vehicle Technology Competition that provides university students hands-on experience with completely overhauling a vehicle to reduce its environmental impact, while retaining or enhancing its functionality and performance. As part of the challenge, the rising stars behind tomorrow's technologically savvy vehicles were also tasked with developing a new media-rich center stack unit. In-car Human Machine Interfaces (HMIs) are becoming increasing common and evolving rapidly, both from a technology and design standpoint. The best HMIs enhance, not disrupt, driver experience and are intuitive and attractive from a design standpoint. It was exciting for Crank to see MSU tackle this challenge with enthusiasm and a keen design eye, and to be part of the future of in-car HMI design.

We love seeing the innovative and cool projects that our customers deliver using Storyboard Suite. Watching teams use Storyboard to tackle unique design challenges for their embedded UIs gives us valuable insight for future enhancements and capabilities. These customer success stories continue to prove why Storyboard is such an important tool in the UI developer's toolbox.
If you haven't tried Storyboard Suite yet for your embedded UI projects, download a free 30-day trial and take it for a test drive.