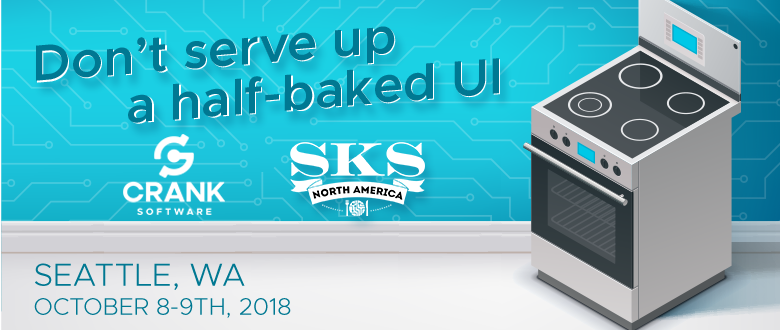 The annual Smart Kitchen Summit (SKS) is a must-attend event for those interested in the innovations within the food technology, cooking, and kitchen space. We were fortunate to attend the inaugural European event in Dublin this past June, and are pleased to sponsor and attend the North American event in Seattle, WA, October 8-9, 2018.
With the rapid adoption of modern appliances and cutting-edge technology in the kitchen, we've been bringing our graphical HMI and touch-screen GUI technology to innovative professional and consumer white goods products worldwide. We will be showcasing demos of smart kitchen GUIs at the event, as well as demonstrating how easy it is to create well-designed and high-performance graphical interfaces for appliances using Storyboard.
Check out this Storyboard multimodal smart oven demo that incorporates voice as an input. Snips voice technology runs completely on-device which keeps data private and allows for offline functionality.
If you are planning to attend the Smart Kitchen Summit and haven't bought your tickets yet, you can use the code CRANK25 to save 25% on the ticket price.
As always, we provide a full-featured 30-day evaluation for you to try out Storyboard Suite first hand.