Earlier this year we announced the release of Storyboard Suite 4.0, giving embedded GUI design and development teams an easier and faster way to get their applications to market. 4.0 focused heavily on streamlining the design experience and supporting collaborative team development, with enhancements like multiple application design file support, model comparison and merge streamlining, support for 9-patch images, Lua Editor updates to increase productivity and make debugging easier, support for scrolling layers and circles and arc render extensions, and more!
When we release a new version of Storyboard Suite, we celebrate the success and innovation and get right back to making improvements and fine-tuning the user experience. Because our in-house UI & UX designers use Storyboard Suite on our own product feature demos and to create applications for customers, we find out quickly what we love and we know we could love more with a few tweaks.
Because of these tweaks and improvements, we bring you...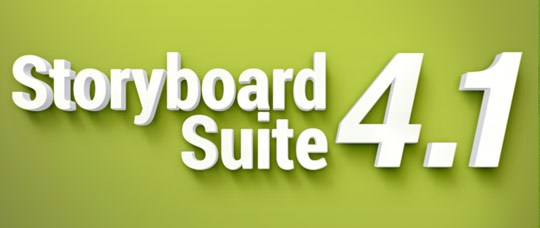 Storyboard Suite 4.1 - Driven by GUI Designers, for GUI Designers
Available today, leverage the enhanced and improved capabilities we've brought to Storyboard Suite 4.1.
Quickly and easily edit animations
We've added significant enhancements to the animation timeline to make it easier to create and edit application animations, including:
the ability to copy and paste entire rows of animation steps
alignment controls on animation timeline
editing within the properties view
the ability to multi-select animation steps for quick adjustments
updated color coding to easily distinguish between animation elements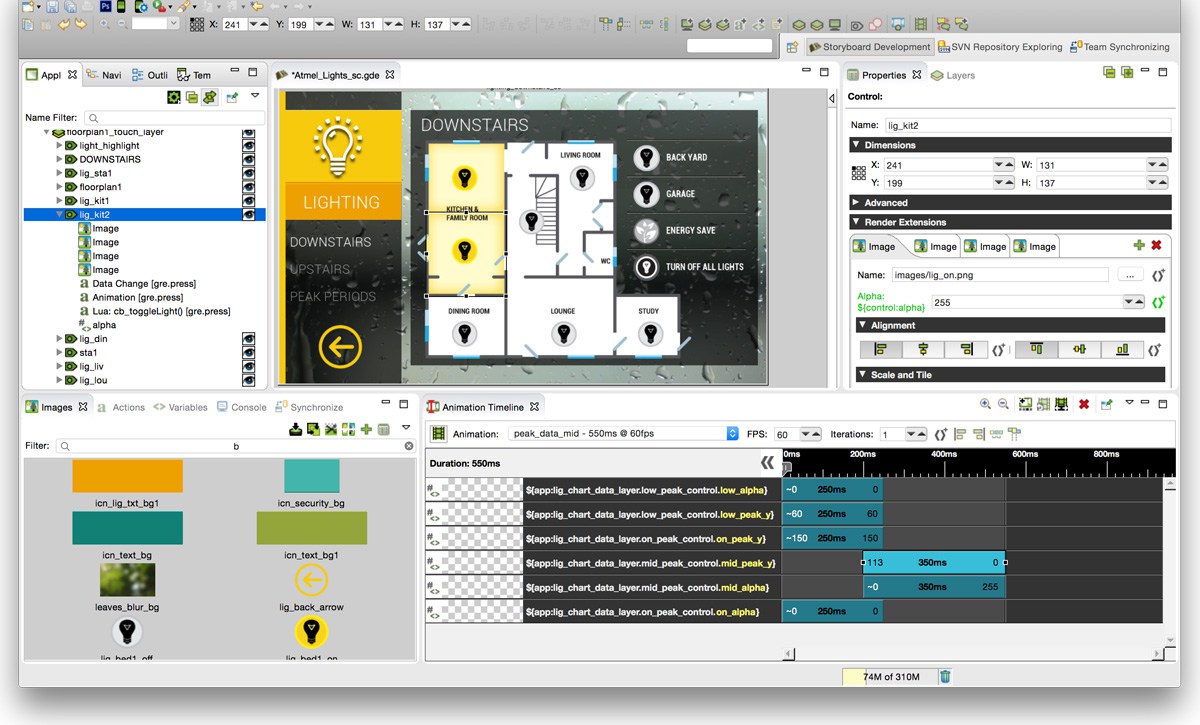 Design more efficiently and intuitively
We've fine-tuned a number of capabilities in Storyboard Designer to increase design and development productivity, by simplifying steps and making the UI more intuitive. These changes include:
In the Application Model View,

double-clicking Lua scripts enable editing
the Lua Script action label now includes the Lua function name
double-clicking an Action allows contextual editing

The Properties View has been streamlined to replace expanded shelves with tabs, making it easier to see the active render extensions that are being modified
Enhanced Group highlighting - Groups are highlighted upon selection in the Application Model or if they are ALT-selected in the editor. The selection displays the outline of the group contents and allows for easy resizing. Groups are also shown in the wireframe and outline mode
Updated Photoshop file (PSD) re-import workflow - Review and accept location changes of re-imported images
The platform-specific color selectors have been replaced with a new generic SWT-based color picker, leading to a more consistent experience across platforms
To test drive Storyboard Suite 4.1, download the 30-day full-featured evaluation version today.