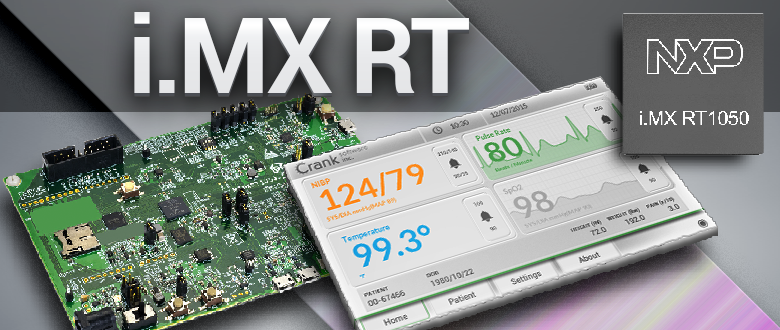 Last week at Arm TechCon, NXP announced the new i.MX RT Series, a crossover processor that's optimized for low power and high performance and features advanced multimedia for enhanced embedded GUIs.
Of course, we support the i.MX RT! We just updated our Storyboard demo images to include a demo for the NXP i.MX RT1050.

Check out the following video showcasing Storyboard multi-market applications on the i.MX RT1050, which is based on the Arm Cortex-M7 core.
In addition, our friends at EmCraft Systems have created a short demo built with Storyboard Suite and instructions for quickly installing it to an NXP i.MX RT1050 EVK board. Check it out.
What?! You don't use Storyboard Suite? Download our full-featured 30-day FREE trial today and test drive it for your embedded UI development.