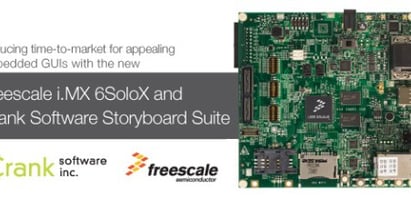 GUI design is changing, both the process and the end product a customer interacts with on a device. This is in response to a changing market. Screens are everywhere. Refrigerators and laundry machines have interactive displays. Home automation systems are becoming more mainstream. Our cars have technologically advanced infotainment systems and clusters that rival my 80's dreams of the future KITT car. The prevalence of screens has created a shift in how user interfaces are created.
There are three major GUI design changes that affect how we now need to work:
Mobile has raised expectations
The rise of mobile has raised the bar for aesthetics and user experience. There's no room for old school graphics that include bland buttons and monochrome displays. Mobile devices have opened up users to rich UIs that are responsive, crisp, and elegant. Embedded applications have to live up to that experience.
Project teams are evolving
Due to the requirement to build richer user experiences, development teams have grown to include designers. This means tools and development processes have to extend to include them.
Graphics are created. And changed. And then changed again.
Design change is inevitable because applications are tested and re-tested. The UI is continuously evolving and requiring updates. Designers no longer hand over a mockup to a developer to visually represent with code and then walk away. The graphics have to change, which means the designer stays engaged in the process.
To respond to the changes in the market, tools for GUI design have to evolve. Processes have to be able to respond to change.
Check out our recent webinar with Freescale, to see how Storyboard Suite responds to the call for GUI design changes.
Also, view this quick video demo that we used in the webinar that showcases how Storyboard Suite is different.