Day 2 kept us busy in the booth with a lot of people coming to check out the GUI software demos on our partner's hardware and Storyboard Suite demos.
I managed to get out of the booth a few times to visit some partners, and while traveling around the 5 exhibition floors I felt like I was playing a game of Where's Waldo?, Crank Edition. Storyboard Suite demos were everywhere! I don't know if I found them all, but here are some of the companies showcasing Storyboard Suite UIs using GUI software.
Check out the Crank Storyboard medical demo in the following booths:
Freescale booth (4A-220)
Keith & Koep (4-241)
Microsoft (4-240)
Green Hills Software (4-325)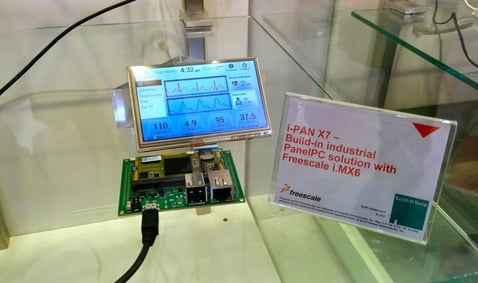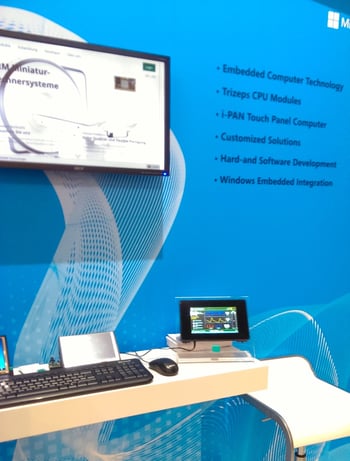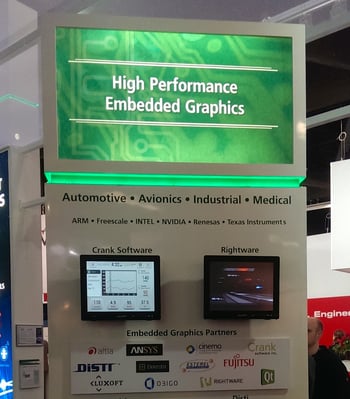 See the Atmel treadmill demo built with Storyboard Suite in the Farnell element 14 booth (5-221) and in the Atmel booth 4-230.