Ottawa, October 23, 2013
Crank Software, an innovator in embedded user interface (UI) solutions, today announced Crank Storyboard Browser, an extension of Storyboard Suite with a WebKit-based HTML5 renderer that allows users to bring HTML content directly into a Storyboard Application and deploy it on an embedded target.
"We see the benefits of HTML5 and wanted to bring its capabilities to UI engineers without making them outsource WebKit development, which takes months and strains budgets," said Brian Edmond, Crank Software president. "With Storyboard Browser, developers get exactly what they need – a version of WebKit that integrates HTML5 content into an easy-to-use Storyboard application."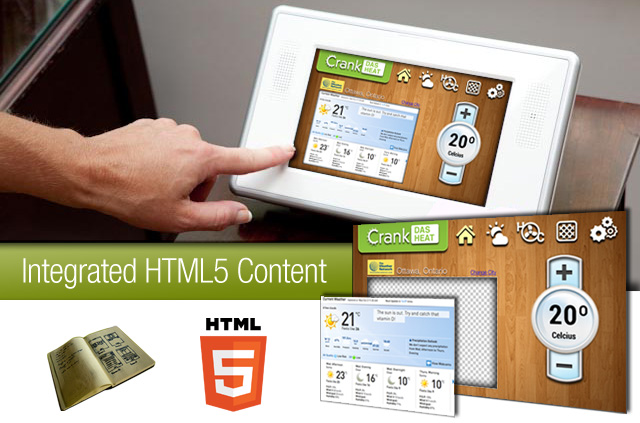 To get a UI development tool and a WebKit-based application that renders HTML5 content, product teams traditionally must piece together a multiple-vendor solution, but with Crank Software, teams can simply use the proven Storyboard Suite with the Storyboard Browser extension for a single-vendor, seamless solution to creating the best UI possible.