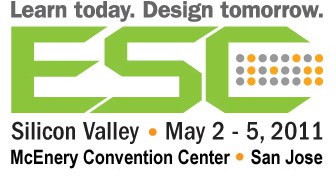 Check out Crank Software in the ARM Connected Community (Booth #1308) at ESC Silicon Valley and see a live demonstration of how to quickly build a rich animated user interface (UI) that can be accelerated immediately on your ARM target. Crank's Storyboard™ Suite is a UI development environment and runtime engine that provides embedded device manufactures with a single UI solution. Graphic designers and embedded engineers can easily prototype, develop and deploy rich UI's across multiple operating systems and graphical rendering technologies.
The experts at Crank will show you how to create a user interface starting with a Photoshop file, simulating that user interface and then deploying that user interface to an embedded target.
Storyboard Suite shortens time to market by allowing designers and developers to collaborate on product delivery and harness the power and performance of embedded OpenVG and OpenGL ES technologies.
Don't forget while you are there to get you badged scanned to be entered to win a free Playbook.