Day 1 at FTF2014 was busy. Busy, but great.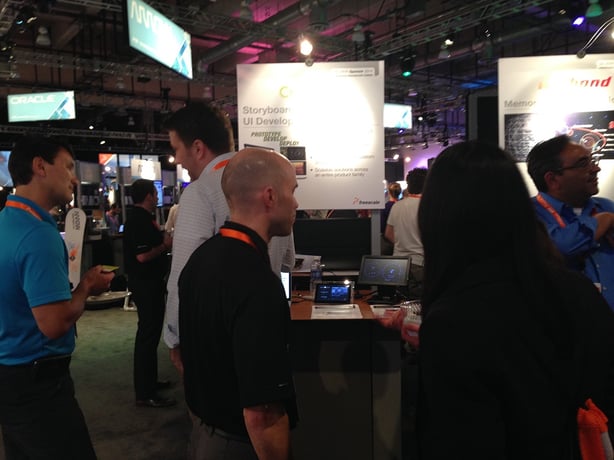 We had the opportunity to talk with a number of enthusiastic developers about exciting embedded projects they are working on--everything from wearable technology (for humans AND pets) to consumer electronics to automotive infotainment systems. A lot of folks were interested in checking out Storyboard Designer in action and were intrigued by how fast we are able to get a functioning application prototype built with it. "You were able to build that user interface in Storyboard using your Photoshop file? Cool!"
Of course, we'd also brought along medical, automotive, 3D, and animation demo applications that we've built using Freescale i.MX-series high performance processors with Crank Storyboard Suite. Those generated a lot of great discussions.
Perhaps the highlight of Day 1 however, was getting a chance to interview with Andy Frame, from ARM, to chat about Crank Storyboard and its impact on improving user interface development for embedded applications. Check us out!
And that's just Day 1. The rest of the show promises to bring a lot more interesting discussions and technology revelations.