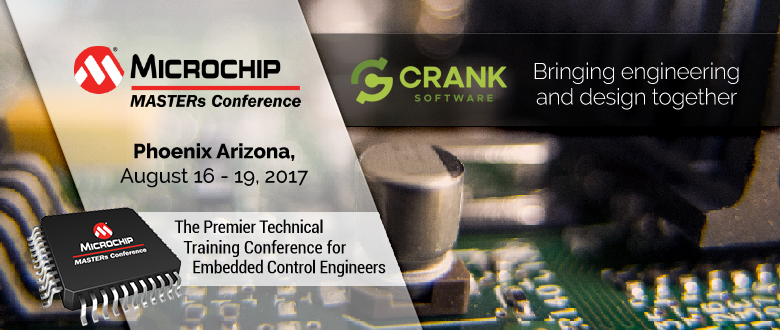 Microchip MASTERs is just a couple of days away (August 16-19, in Phoenix, AZ), and we're busy finalizing, flashing, and packing some really cool demos for you to see and interact with. This show provides a great opportunity to learn and share the best in embedded design and development.
We'll be there to showcase the latest in HMI user interface (UI) development, including the innovative Storyboard Suite platform that lets designers and developers work side-by-side to create amazing user experiences on a wide range of Microchip platforms. Drop by our booth for a chat and a Storyboard demo.
Multi-market demos – whether you're in the medical, smart home, industrial or consumer/white goods industry, there's an application of interest in the Crank Software booth. In advance of the show, you can download demo images for different Microchip platforms here to get a preview of what we'll be showing. We will also be showcasing a brand new medical demo on the Microchip SAMA5D2 that includes blood pressure, heart rate, oxygen, and temperature monitoring, as well as ECG display.
Storyboard Suite demos – want to see us build a UI while you drink your coffee? Nik, our awesome field applications ninja, will walk you through the entire UI creation process, from Adobe Photoshop to deploying and debugging on a real target.
We're expecting Microchip MASTERs to be very busy, so drop an email to Nik to set up a time to chat and see Storyboard Suite in action.