If you visited our website over the past month, you might have noticed that we look a bit different. Actually, we look a lot different. Like, burn the internet down and start over different. We overhauled our website from top to bottom, from both a content and an aesthetic perspective. In our website tear down, we took stock of the what we wanted to keep and update, what content required a refresh, and which pages no longer sparked joy. Yes, we Marie Kondo'd* cranksoftware.com, and we are now overflowing with all of the joy, and none of the clutter.
Speaking of joy, check out the happy faces in our awesome new video that we created to provide a quick answer to "Who is Crank Software and what is Storyboard?"
A revolution in embedded GUI design and development (video)
We are nothing if not enthusiastic overachievers here at Crank, so in addition to rebuilding the entire website from the ground up, we also took the opportunity to refresh our entire brand, including our logo. If you look really hard, you can even see that we tweaked "Crank green" for a slightly deeper green that pops on all backgrounds. Little things matter. We kept a nod to our love of all things biking in the logo by subtly integrating a bike crank (Yes, THAT'S where the Crank name came from). A tip of the hat to our in-house design team for their effort and countless (approximately 1 billion) logo iterations.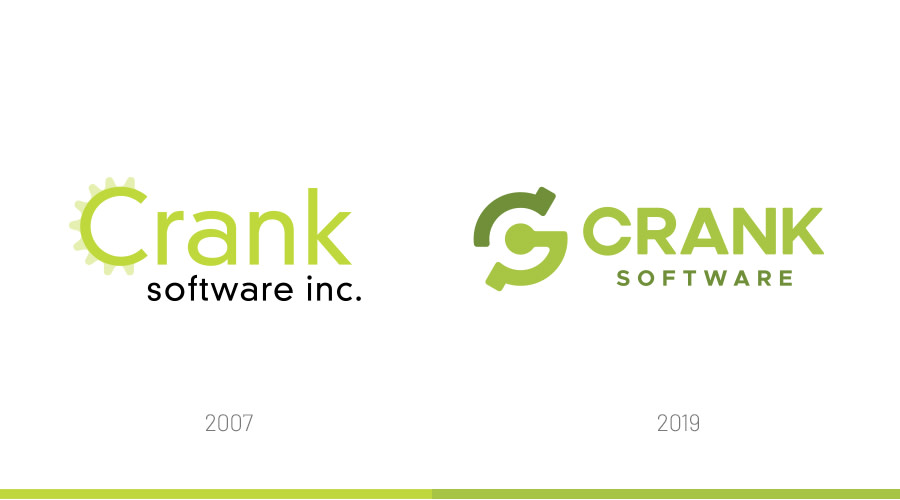 A brand redesign years in the making
So, why did we decide to give Crank Software a makeover? We've changed a lot in the 12 years we've been in business. We've come a long way from the small startup with big dreams of revolutionizing how designers and developers build embedded applications. In short, we've grown up. We are sought-after embedded professionals with a tight focus on user experience and beautiful design. We wanted our brand to reflect that.
A new office and a growing team of embedded GUI professionals
We moved last year. We had outgrown our cozy work space and were bursting at the seams with awesome Crank talent, so we packed our boxes and moved an entire 3km to set down new roots. Our new office is bright, vibrant, and overflowing with chocolate covered almonds and coffee. It also has ample space for us to grow our team of Crankonauts** to keep up with our product and services growth and best support our customers. Our employees love working at Crank and we have a shiny Employees' Choice Award to prove it.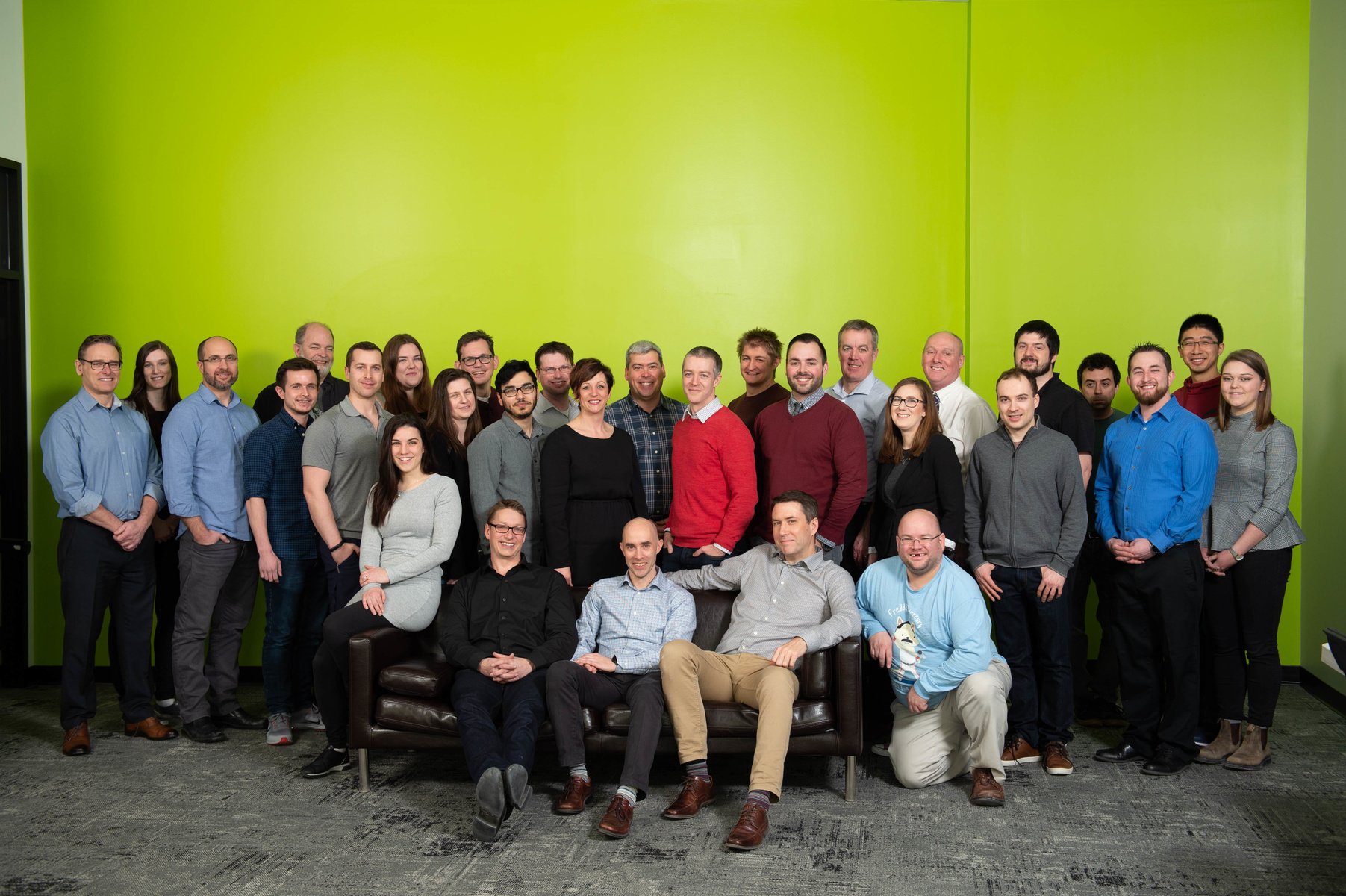 Our customers trust us as leaders in the embedded GUI space
We just had our highest quarter-to-date and announced an increase of 50% revenue growth last year. As a major contributor to our growth, we've been working with an increasing number of major brand customers, such as GE Appliances and Coca Cola, to help them deliver sophisticated and beautiful touchscreens to their gigantic markets.
While we are on the grow and definitely not a startup anymore, we are still able to be agile and respond quickly to our customers' needs, but with the experience and expertise of a mature company. We're pretty proud of the relationships that we've formed with our customers and of the trust they put in us and in Storyboard, our embedded GUI development tool.
Want to learn more? Check out our live and on-demand webinars here.
* Kondo'd - Used as a verb. It refers to purging things in your life if they do not spark joy in you.
** Crankonaut - The unofficial official name of Crank employees.