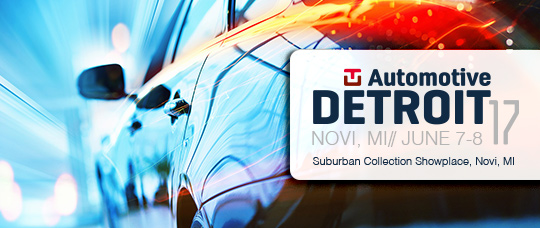 TU-Automotive Detroit is only a week away (June 7-8, in Novi, MI), and we're busy finalizing, flashing, and packing some really cool demos for you to see. To witness the latest in automotive HMI development, including the only platform that lets designers and developers work side-by-side, drop by booth C240 for a chat.
Here's what you'll see:
HMI cluster & infotainment demos - see the future of automotive interfaces and just how much you can pack onto today's processors. We'll be showing our latest designer's creations running on the NXP i.MX 8 platform.
BlackBerry QNX Platform for Instrument Clusters - we've taken the BlackBerry QNX Digital Instrument Cluster Platform, built an instrument cluster in Storyboard Suite, and flashed it to an NXP i.MX 6 System on a Chip (SoC) to deliver a fast UI on a robust cluster platform. Come check it out!
For light reading, you can check out our guest post about digital instrument cluster design on the QNX Auto Blog.
Storyboard Suite demos - think you can build a user interface is less than 12 minutes? Nik Schultz, our talented field applications guru, will walk you through UI creation, from Adobe Photoshop to deploying on a real target. In his own words:
"We can do the work of a designer and developer, including adding animations and backend event logic, before you'll run out of questions."
We're expecting TU-Automotive to be very busy, so drop an email to our president, Brian Edmond, to set up a time to chat and see Storyboard Suite in action.