GUI services help your product win market share, by supporting your team throughout the development lifecycle, from UX design and prototyping to development and testing.
As a cutting-edge software company focused on brilliant user experiences (UX), we make sure we're always up-to-date when it comes to the latest innovations in the tech world — to help bring your embedded systems project the skills and experience necessary to deliver differentiating solutions in highly competitive markets.
From smart home technologies and electric vehicles to super-powered personal devices, here are just a few examples of how Crank's GUI services team has helped win growing and competitive markets for manufacturers around the world.
Smart kitchens: A $32.5 billion market by 2025
According to Androit Research, the smart kitchen market is expected to hit $32.48 billion by 2025. With the market rapidly increasing, consumer expectations for kitchen design and appliances are also growing due to the mobile phone experiences they're used to enjoying on a daily basis.
The expectations are that display screens for home products will "wow" them just as much as their mobile experiences do — at a fraction of the cost. These displays need to show off vibrant colors, beautiful images, and 2D or 3D animations, all while functioning reliably and efficiently.
How do embedded systems manufacturers provide these anticipated user experiences in their products? By bringing both the artistic and technical pieces together, just like our award-winning client did with their viral kitchen sensation.

The Thermomix TM6 wins 2 prestigious Red Dot Design Awards
Internationally ranked #4 top direct selling company in the world, Vorwerk was awarded two Red Dot Design Awards, the UX Design and Winning Interface Design, for the Thermomix TM6. The Red Dot Design Award is one of the most prestigious design awards worldwide, and is a recognition that many of our design-conscious and consumer-oriented brands strive to win. In keeping with the motto "in search of good design and creativity", it awards the best creative achievements from all over the world.


Thermomix TM6, powered by a Crank Storyboard GUI
With a "stainless-steel bowl, state-of-the-art blade, precision heating element and an embedded scale", the Thermomix TM6 unites more than 20 different appliances into one digitally-powered appliance. From whisking and kneading, to caramelizing and sautéing, it performs up to 20 different functions and techniques with the touch of a button.
The Thermomix TM6 screen features a 6.8-inch, full-color touchscreen display powered by Crank Storyboard, the largest screen in the Thermomix series yet. The embedded touch screen allows chefs of all skill levels to explore cooking options, organize shopping lists, customize recipe collections and more, updating automatically over Wi-Fi.
We showcased the TM6 at a recent Embedded World:

Electric vehicles: 31 million units by 2030
Electric vehicles (EV) are the future of automotive, with Deloitte predicting a 29% annual growth rate to reach 31.1 million units by 2030 (accounting for a slowdown due to Covid-19). Both traditional OEMs and new players are trying to capture EV market share, with improvements in range and battery efficiency driving more consumers to switch from fossil fuel-based vehicles:
"Today's consumer profile in the electric car market is evolving from early adopters and technophile purchasers to mass adoption. Significant improvements in technology and a wider variety of electric car models on offer have stimulated consumer purchase decisions." - Global EV Outlook 2020, International Energy Agency
While raw efficiency numbers are key to winning this competitive marketplace, it's also critical for EV manufacturers to help drivers understand where their power is going and give them control over battery life. This is where revolutionary solar electric vehicle company Aptera has the answer.
Delivering the world's most efficient electric vehicle in less than a year
To differentiate their experience in the rapidly growing EV market, Aptera Motors turned to Crank's GUI services team to develop a human-machine interface (HMI) focused on efficiency. With only six to eight weeks planned for development, the combined Crank-Aptera team used our Storyboard product to streamline efforts between embedded UX design and software development to prototype, test, and integrate a sophisticated touchscreen in the vehicle's center console. The goal of the HMI was to highlight Aptera's innovative battery efficiency features and provide the usual infotainment functions that consumers expect.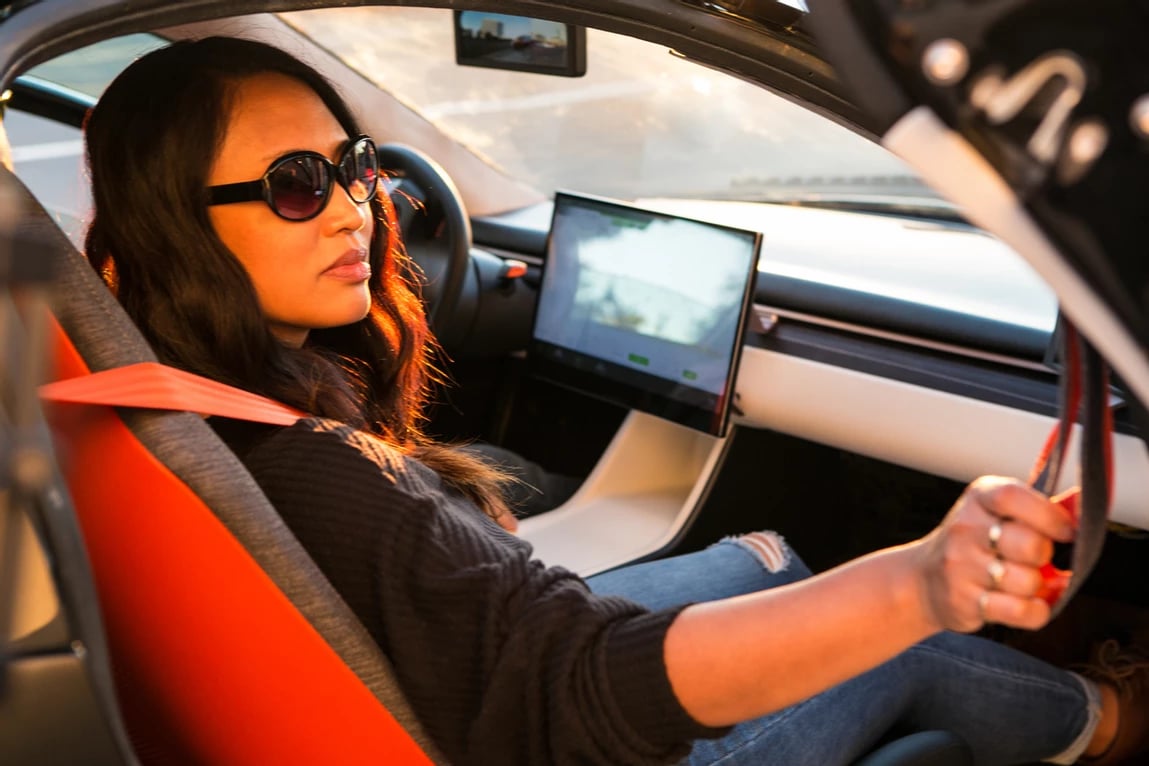 Aptera sold out in 24 hours with over $100M in pre-orders
By augmenting Aptera's engineering staff, our GUI services team transformed complex design assets into a working embedded application running on an NXP-based Toradex i.MX8 quad-core processor within the required timeframe. In December 2020, Aptera launched their vehicle with great success, achieving over $100 million in orders and selling out within 24 hours. Their market success continues, with Aptera closing $4 million Series A financing in February 2021 and launching Sol, their second completed vehicle including the Crank-developed HMI, in June 2021.
Read the entire Aptera case study here.
Wearables & personal devices: $64 billion by 2024
Consumers have long been enthusiastic over gadgets that simplify and improve day-to-day life but it's only recently where body-worn and portable devices have become must-haves. The use of wearable and personal device technologies has more than tripled in the last four years and is projected to grow from nearly $27 billion in 2019 to $64 billion by 2024.
Fueling this growth is an explosion of new device offerings in every market segment from fashion to healthcare. While the common denominators in all wearable products tends to be connectivity, sensors, and battery life, it's the UX that makes the difference between a happy user and an unsatisfied one.
Regardless of market, a frequent business case is to modernize existing products to capture new users with upgraded features and an exciting look and feel. Stages Cycling engaged our GUI services team to do just that.
Stages Cycling regains ground in the fitness market
As consumers got used to the rich experiences and features of their latest smartphones, Stages Cycling found their first generation LCD cycling computer rapidly become outdated. The company knew they had strong capabilities and experience in their field but increasing competitive pressure meant they had to perform an extensive product update, for both hardware and software.
To achieve their desired vision of a world-class cycling computer with a modern UX, Stages turned to our GUI services team to develop a new GUI for the Dash product. Not only did the GUI have to offer a rich, visual experience, it had to run on a small hardware footprint with high power efficiency to satisfy consumer demand for long battery life — a common requirement for personal device manufacturers.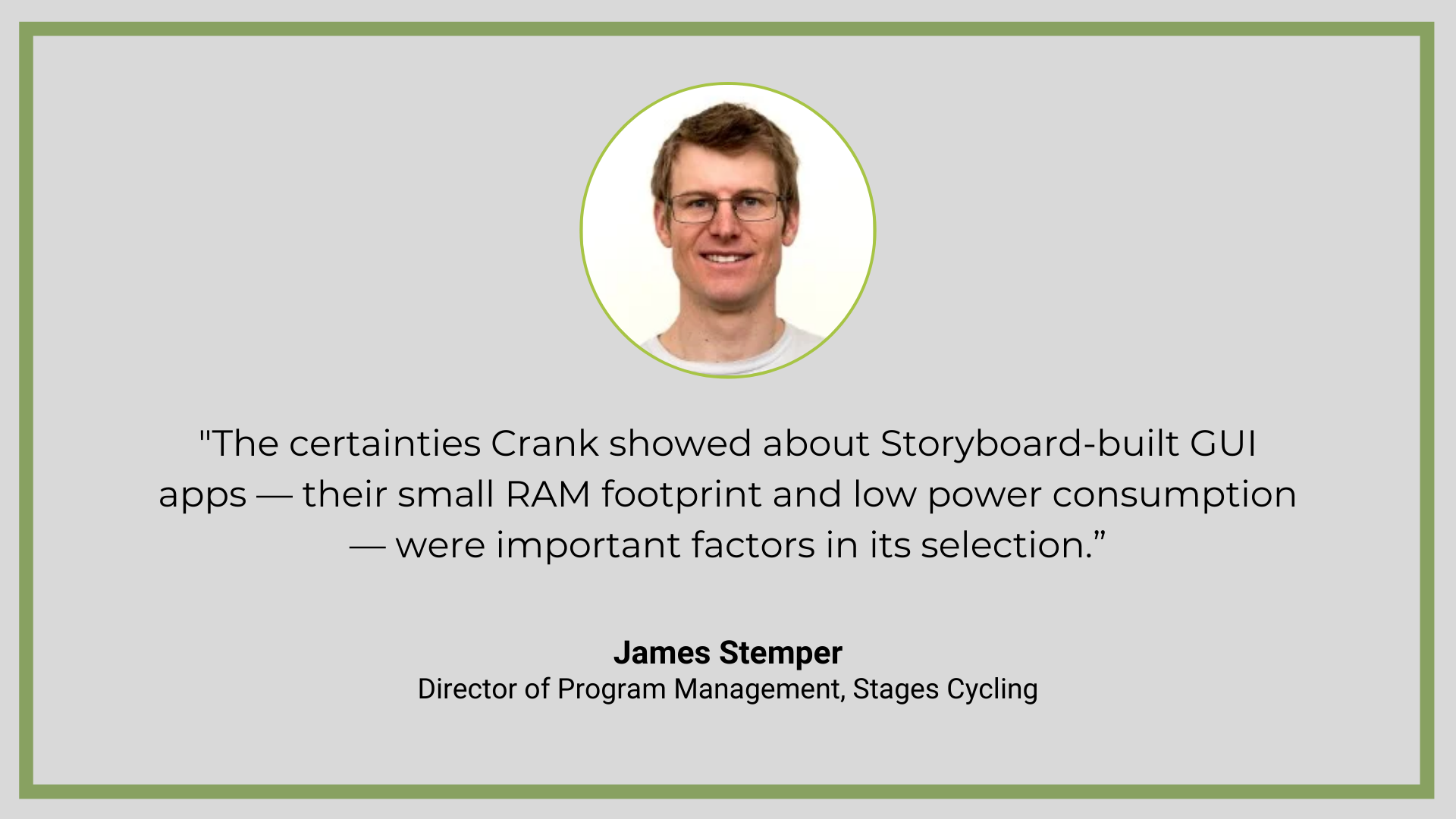 Stages Dash wins the Tour de France
Stages went to market with their new Dash cycling computer in June 2019, with sales far exceeding those of their first computer and the product adopted by cycling teams. A Stages Dash M50 rode with Tadej Pogačar during the 2020 Tour de France, supporting the Slovenian cyclist and other members of UAE Team Emirates team on their overall win.
Read the entire Stages case study here.
Working with Crank GUI services
From growing startups to Fortune 500 companies, no matter the platform, we love helping bring embedded GUI projects to life and making sure they're successful, just like the examples above. The major challenge we work through with our customers is quicker time to market. With high demand coming from consumers and increased competition in all industries, products evolve rapidly.
"With these time to market pressures comes increased complexity; smaller amounts of time, smaller development cycles, limited resources on different teams. That's where we like to jump in and help out." - Jason Clarke, VP Sales and Co-Founder of Crank Software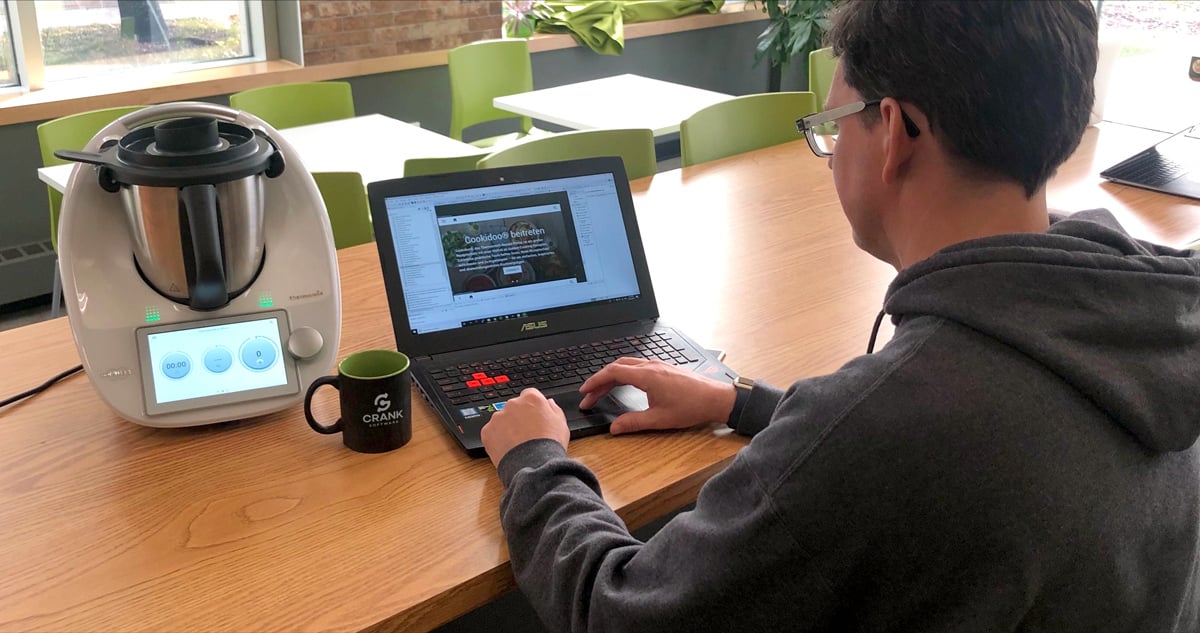 One of our GUI services developers working on the Thermomix® TM6 GUI in Storyboard
Our GUI services team, specializing in backend integration, frontend development, and GUI design, works with companies one-on-one to tailor a solution around their needs. We did this with the companies presented here and continue to do so, empowering them to create innovative experiences for their customers.
We consult and execute on everything from embedded UX design, graphics, prototypes and demos, development and integration, and testing and validation, to support embedded GUI projects of all kinds.