NXP and Crank Software are teaming up again for the second webinar in our 2-part series on embedded UI development for the industry's first crossover processor series - the i.MX RT Series.
How to build your next supercharged embedded UI on the i.MX RT1060 (live demo)
Thursday, May 23
11:00 AM - 12:00 PM EDT
Hosted by NXP and Crank Software
Register

here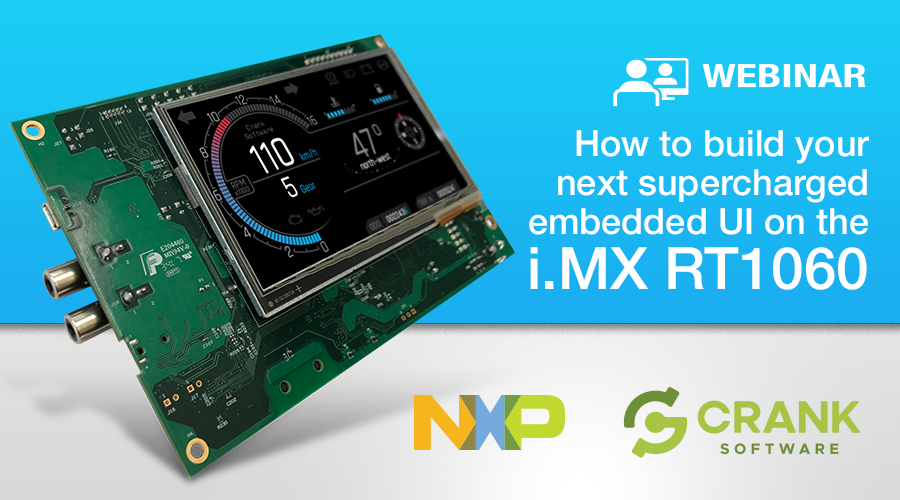 Crank's upcoming release (ssssh!!) features Storyboard Lite, which has been designed specifically to support the convergence of low-power applications processors and high-performance microcontrollers, such as the RT Series. A memory footprint reduced version of Storyboard, Storyboard Lite enables the creation of highly responsive GUIs on resource-constrained (memory and flash limited) embedded target hardware platforms.
If you're looking to embrace growing consumer demand for enhanced user experience in smart, yet secure high-performance products, and support next generation IoT applications, then this webinar demonstration should definitely be on your calendar!

Nik Schultz, Field Application Engineer from Crank Software, and Shelby Unger, Software Product Marketer, NXP will dive into the possibilities now available with the i.MX RT Series and Storyboard Lite for those looking for high touch screen performance with real-time functionality, at an affordable price.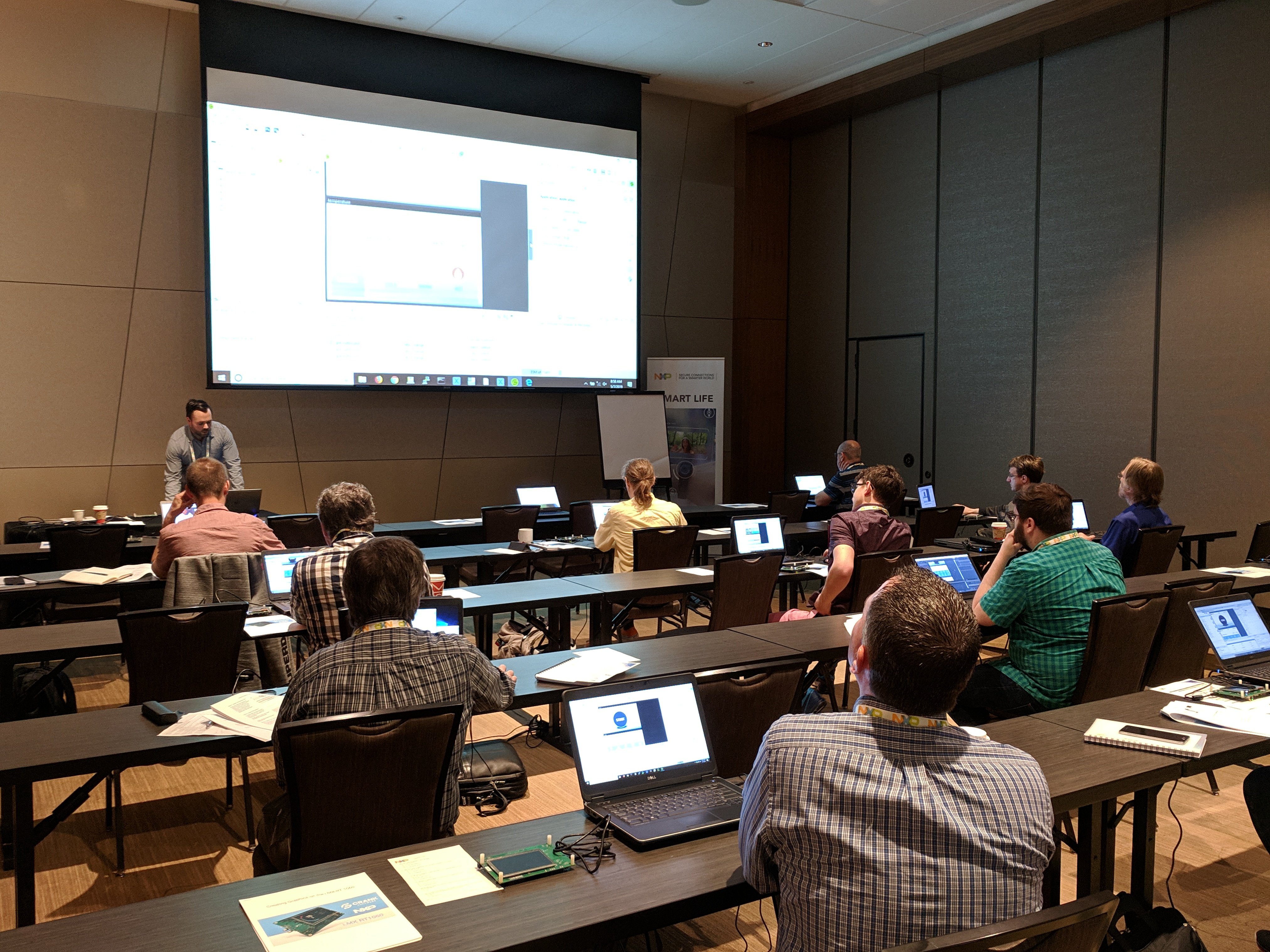 NIK SCHULTZ HOSTING AN NXP TECH DAY WORKSHOP FOR CUSTOMERS USING STORYBOARD LITE FOR THE RT1060
We'll even be providing a quick and LIVE DEMO of using Storyboard Lite to build a washing machine touch screen optimized for graphics-enabled MCUs from scratch - beginning with a Photoshop import, to live testing on the RT1060 platform.
Register for the webinar now by clicking this link!