With the abundance of innovation in display & development technologies in the embedded community, Embedded World 2022 concluded successfully on 23rd June. As a follow-up to last year's online participation, it was a great experience for Crank AMETEK to attend the show in person this year.
Like every year, this year was no exception; we had hundreds of interested attendees stopping by our booth with whom we had the opportunity to talk regarding their GUI concerns and queries. People were thrilled to see Storyboard's breadth of platform support and the chance to interact with its live UI demos on real hardware.
For us, it was encouraging to see that every year more and more customers are discovering how using Storyboard helps them with their embedded product UIUX development and gets them to market better and faster.
Well, if you're still not familiar with Storyboard, you can check it out here: Crank Storyboard Demo
At the event, we showcased demos from our Storyboard and our partner boards, with more hardware this time compared to previous embedded world events we attended.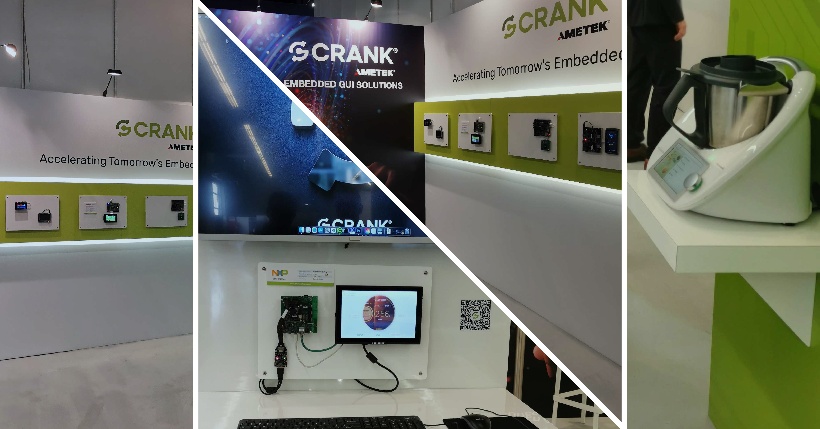 The Highlights of the Embedded World 2022 were:
In case you missed visiting us at Embedded World, you can try the Storyboard for free and check our ready-to-deploy demo images.
Keynote Session at electronic displays Conference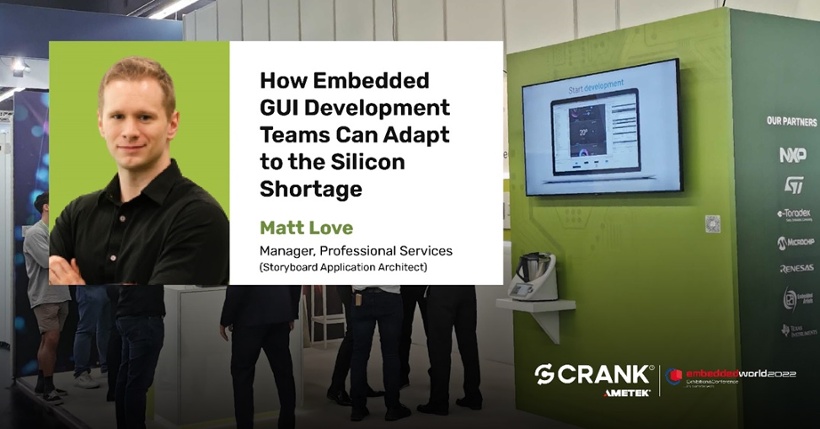 With the current semiconductor shortage, our expert Matt Love gave a keynote on - How Embedded GUI Development Teams Can Adapt to the Silicon Shortage. This paper explained how embedded GUI teams could use this opportunity to rethink processes and tools without hardware, shifting towards adaptable software architectures that decouple development from supply chain instabilities. Please feel free to reach out to our experts if you require assistance on this. You can reach us at Professional Services.
As a common proverb says - A picture is worth a thousand words; on a similar note, the photos and videos below sum up our team's excitement, energy, and enthusiasm at EW22.
Check the snapshot below and video above from our booth (Hall 4/651) at the Embedded World venue.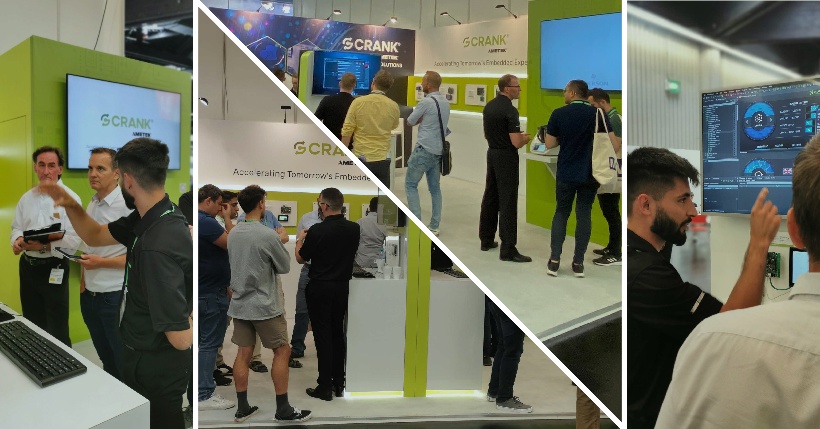 Stay tuned and follow our socials to find out about our Amazefit GTR 3 giveaway winners.
You might also want to check our resources here