We are thrilled to announce that the latest version of Storyboard is out now!!
With the new enhanced features, Storyboard 7.2 enables the development of GUI for embedded systems and accelerates time-to-market for modern products. Find out what's included in this latest update below.
Our last version, Storyboard 7.1 included a host of new features designed to make developing sophisticated embedded GUI experiences for low-memory and low-power MCU devices less complicated and to help you leverage the explosive growth in the MCU market. With Storyboard 7.2 we build upon this with enhancements aimed at making it easier for development teams to create beautiful, distinctive graphical user interfaces, that users desire and help drive product differentiation in the market.
A graphical user interface is an integral part of today's embedded devices; hence, it becomes vital that the designer's UI vision matches the final UI app for market release. Our Storyboard allows teams to work collaboratively to create award-winning touch screen experiences.
Based on our customers' experience and feedback, we have fine-tuned Storyboard's experience by adding new features and enhancements, making the UI building experience more effortless.
To know more about the new features and functionalities check the Release Notes here.


Create distinctive GUI application experiences
A beautiful, sophisticated UI is paramount for a positive user experience, which becomes an advantage to that product, and can be a brand differentiator. The report published by McKinsey perfectly elucidates why companies need stronger design capabilities than ever before. Based on various metrics, the report highlights that only the best designs stand out from the crowd, increasing revenues and shareholder returns twice as fast as industry peers.
To assist with this, Storyboard 7.2 has enhanced design features to help you create specific graphical user interface applications that can lead to your embedded product's success. Here are the enhancements of Storyboard 7.2:
Designing GUI apps with excellent image fidelity and low memory requirements is now easier with 24bit (RGB888) support
Improved text rotation in GUI apps for rotated glyphs using free rotation and fixed rotation with SBFont
Support for text rotation paths with FreeType fonts with the Dave2D render manager
Providing developers ease in selecting the text rotation algorithm to use within the Storyboard runtime engine
Support for UTF8 extended characters in curved text strings for devices with curved displays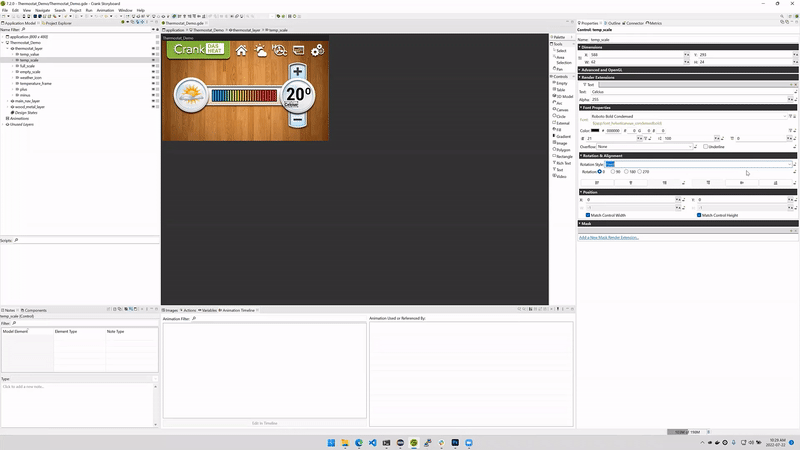 Speed up development with enriched design tool integration
Storyboard allows designers and developers to work together in creating award-winning touch screen experiences collaboratively. Studies have established that GUI design is one of the primary contributors to people's experiences with modern technology; however, GUI development also takes up most of the time. As a result of new design-friendly formats and file import features, Storyboard 7.2 can help accelerate your GUI development process and reach the market faster. Here are some of the new capabilities:
Improved workflow for content importing from Sketch and Photoshop design tools
Ability to undo a reimport of design file changes imported from Photoshop
Importing a Sketch Design that uses Group Folder with its visibility turned off now properly translates into the corresponding Storyboard layers/groups in the application workspace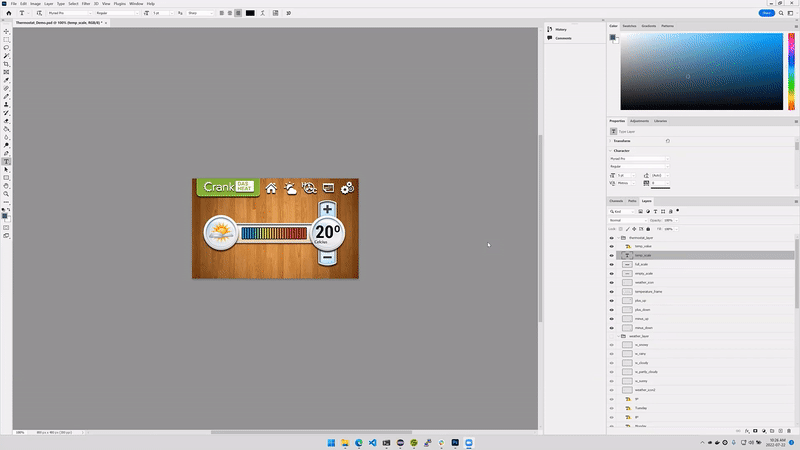 Optimized for building tightly resourced GUI applications
Like any other industry, the embedded industry also wants to deliver more with fewer resources, less memory consumption, and less time.
With Storyboard 7.2 release, there have been significant improvements in memory allocation of resources, thereby reducing memory consumption. This update includes small and noteworthy improvements in several functional areas such as image optimizations, content resizing, etc. Improved memory resource utilization will lead to optimized performance, enhanced animations, and smoother screen transitions.
Some of the points where product performance has been optimized are:
Support for 24-bit helps development teams retain image fidelity with less memory being consumed
Screen transitions have been optimized to update dynamically instead of leveraging static images helping to reduce the amount of memory required for screen transitions
Optimization of the algorithm for table cell content resizing, improving their scalability, and reducing memory consumption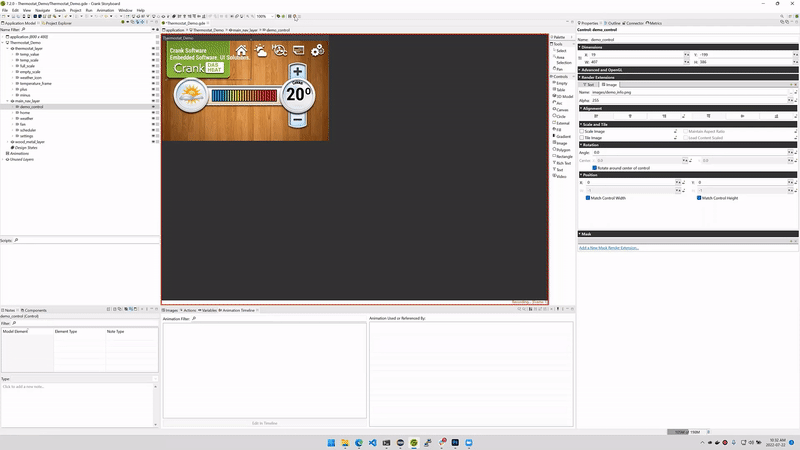 In a nutshell
Storyboard 7.2 is an all-in-one solution to the embedded product's design and development-related problems. It helps speed up the development of creating beautiful, distinctive GUIs that users desire in modern products and can help drive product differentiation in the market. By building upon previous releases, Storyboard does so via:
New capabilities that enable developers & designers to easily create a distinctive UI/UX for their product
Decreasing the amount of effort, it takes to develop beautiful GUI applications from a designer's vision
Reducing the amount of memory required for building GUI apps for tightly resourced hardware
If you haven't tried out Storyboard, check out our free trial now!