We're pleased to present this guest blog by Charlie Alexander, Director of Product Strategy at Ultraleap.
Ultraleap's Leap Motion Controller and Stereo IR 170 camera modules track the position of a user's hand, allowing them to use a touchscreen GUI by making simple hand gestures in mid-air. Our world-leading hand tracking powers fast, accurate, and robust touchless gesture control.
As Director of Product Strategy at Ultraleap, I've been working on hand tracking and gesture control hardware and applications for years. Over the last nine months, however, we've seen a rapid change in public perceptions of the hygiene risks of high-contact surfaces. While touchscreens in personal devices are largely perceived as safe, 80% of people now think that public touchscreens are unhygienic.

Prior to 2020, touchless interfaces were a small part of Ultraleap's business. As a response to these new user needs, we've pivoted to make them a major pillar.

Concerns about hygiene and touchscreens aren't new. Studies pre-dating the pandemic found pathogens such as E.Coli on touchscreens. In healthcare and in Asia (where they lived through SARS before COVID-19), there's been awareness of this issue for years.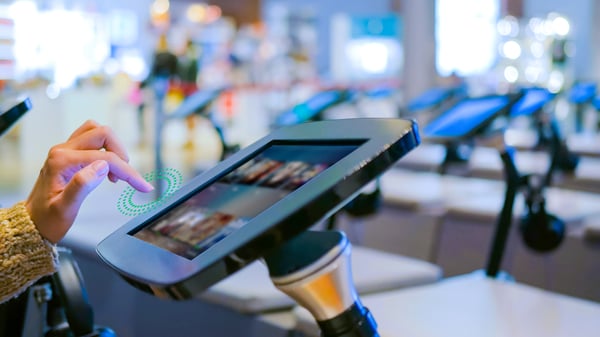 The 2020 pandemic, however, has well and truly brought hygiene to the front of everyone's mind. New interaction habits are forming. To expect that people will go back to "normal" is unrealistic – to continue interacting with embedded GUIs in airport check-ins, ATMs, supermarket self-checkouts, or restaurant self-ordering kiosks as though nothing had happened.

In the short-term there's going to be a lot of additional cleaning and hand sanitizing. But in the longer term, developing ways for people to interact without touching surfaces is an emerging competitive differentiator.

Retrofit embedded GUIs with gesture control
By using Ultraleap's TouchFree application, you can retrofit existing embedded GUIs to support touchless gestures. TouchFree runs invisibly on top of existing user interfaces. You can add touchless capability without writing a single line of code or changing the user interface.

Users can choose whether they want to interact using gesture control or by touching the screen.
The touchless "Air Push" interaction
TouchFree comes with a recommended interaction style called "Air Push". The user controls a cursor with their hand movements and selects a button by simply pushing forward in mid-air.

The interaction is reinforced with visual feedback. As the user's hand moves forward, a circle moves inwards towards the central point of the cursor.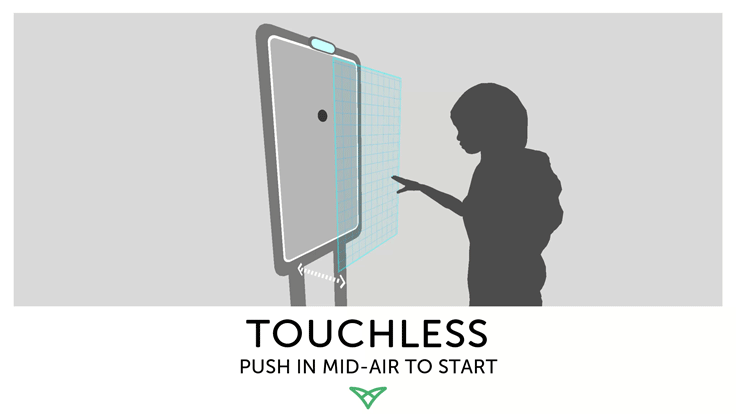 The Air Push interaction allows users to select a button by simply pushing forwards in mid-air. Our user research into touchless gesture interactions has found that for users accustomed to touchscreens, Air Push is the most intuitive way of operating a touchless interface.

To try it for yourself, download TouchFree here. Use of the tool for evaluation purposes is free.
Editor's note: And don't forget to download a free sample GUI image first (developed in Storyboard) for your board of choice, from Crank's list of demo images.
You can also learn more about best practice development for touchless interfaces, including usability tips and how to on-board first-time users on Ultraleap's documentation site.